<![CDATA[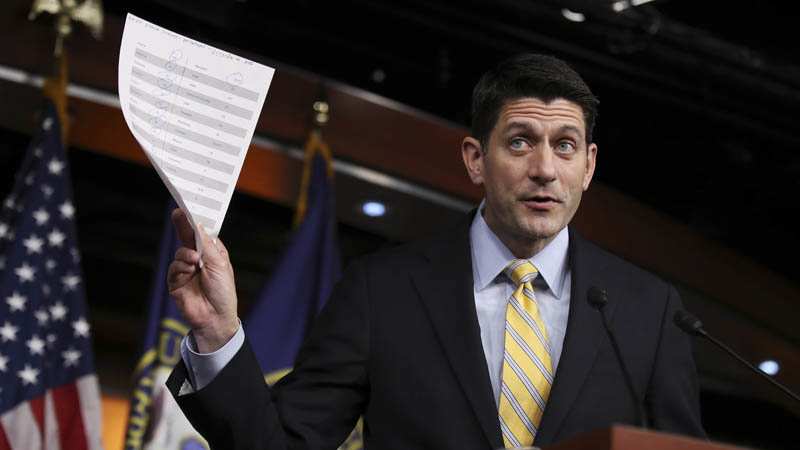 Since President Donald Trump took office, he has threatened to cut or slash funding for several government agencies but no private organization has been threatened as much as Planned Parenthood.  
For social conservatives, the Trump administration's call for defunding Planned Parenthood is seen as a victory for the pro-life agenda and a welcome change from previous President Barack Obama's stance on the organization.
In Oregon, 40 percent of Planned Parenthood's $24 million budget comes from federal funding, mostly from reimbursements from programs such as Medicaid. About 10 percent comes from private donations.
The local affiliate, Planned Parenthood Columbia Willamette, employs 200 people and has seven health centers in Oregon and Vancouver, Wash. More than 72,000 people visit the centers each year for sex education, birth control, cancer screenings, and STD testing. About five percent of their visits are for abortions.
We talked with Stacy Cross, the CEO of Planned Parenthood Columbia Willamette, about the possible impacts of defunding Planned Parenthood, what the organization is doing to prepare for budget cuts, and how the local community reacted after the presidential election.
Planned Parenthood CEO on threat of funding cuts
Why do you think the Trump administration is against Planned Parenthood?
Stacy Cross: Because of Mike Pence and Paul Ryan. Because Mike Pence has been on a crusade against Planned Parenthood for years and years and years. He's very opposed to abortion. He's very opposed to family planning.
Mike Pence was the very first person, when he was in the Senate, talking about defunding Planned Parenthood. He's been on this cause for a long time. He's very anti-choice, he's very anti-Planned Parenthood. He's also very anti-gay and lesbian issues, particularly around healthcare. For the last 10 years, we have been fighting this.
Mike Pence speaks at March for Life
Related: Pence speaks at March for Life
How is morale at Planned Parenthood Columbia Willamette?
SC: The day after the election our staff was really devastated because the values he promotes goes really against Planned Parenthood and we know his Vice President and Speaker of the House are very opposed to Planned Parenthood. So we've been pretty down, except for the fact they have been rallying and taking care of patients, which gives us energy because we know we are doing good work.
I can tell you that Planned Parenthood both in Oregon and nationally are ready for this fight. We are prepared. We just saw the marches across the world. Millions of people came out standing for women and women's rights.
People are very afraid of this administration and we are going to stand up and fight as long as we can. We are not going to allow this to happen without a fight. 
How have patients reacted to threats of defunding?
SC: We've had an outpouring from our patients the day after the election. We usually get 400 patient calls. We got 700 patient calls wanting to get in, wanting to get what we call "long acting reversible contraceptives" – implants or IUDs – so they can last through this current administration so they don't have to worry about it. People are very afraid their birth control and healthcare will get taken away.
Across the country we've seen a 900 percent increase in people getting IUDs. We put in more IUDs than any affiliate in the country and we saw a 37 percent increase in November alone.
What is the worst case scenario?
SC: The worst case scenario for us would be a total cut of federal funding. Defunding would cut our ability to get reimbursed from the federal government for the care we give. It's so important that people understand we don't get a pot of gold that arrives. We get reimbursed for our healthcare services just like every other medical provider.
The patients that we care for are the most vulnerable. They really have nowhere else to go. We're considered their 'safety net' provider. That is the funding that would get cut for those patients. We do not use any federal dollars to provide abortion services. It is for preventative care: Birth control, life-saving cancer screenings, sexually transmitted disease testing and treatment. That's their biggest fear: What will happen to those patients, and what will happen to our affiliate and Planned Parenthoods across the country?
We have seen other affiliates in red states across the country that have had a loss of funding that have kept their doors open. Are all their doors open? No. But a big portion of their doors are open because donors have stepped up and they have figured out how to take care of their patients.
We will not close our doors across the country and we will not close our doors here at Columbia Willamette. Our doors will be open and we will still be providing patient care.
Planned Parent CEO on patient, volunteer response
What could the impact of defunding be on the services Planned Parenthood provides?
SC: For every $1 spent on family planning from the federal government or the state government, it saves $7 for them. When you think about it, it's kind of simple math. You get people to [use birth control], which is a much lower cost than having an unplanned pregnancy, delivery and having a child that then is on Medicaid for 18 years. You can only imagine that cost is significant savings to our state. So the cost of losing Planned Parenthood could have a devastating impact on our state and on the United States.
Two-and-a-half million patients in the United States go to a Planned Parenthood. They say that [defunding] would cost the federal government about $130 million per year over the next 10 years.
For us, it means we wouldn't be able to see as many patients as we do today. We see 72,000 patients' visits every year. If we lose a significant portion of our budget because of loss of revenue for the services we provide, we would not be able to provide all of the care we're currently providing.
It's a misconception – or might I say, an alternative fact – that those patients can go somewhere else. They simply can go to a county public health unit, or a community health center, and that's just simply not true. Those places are full. They are full of patients and they are taking care of chronically ill patients – patients with diabetes, hypertension — and there is no health facility in Oregon that can suddenly pick up 72,000 patients.
What could the public health impacts be from defunding?
SC: We've seen defunding in states including Texas and Wisconsin. In Texas, they saw a 27 percent increase in unplanned pregnancies. Since 2010, they've seen a doubling of maternal death due to pregnancy since the defunding. 
What is Planned Parenthood doing to prepare for cuts?
SC: We've been down the defunding road before but of course this is the most serious, because we now have an anti-choice president and an anti-choice leadership in both the House and Senate. So this is the most likely time — and I've been a Planned Parenthood CEO for 16 years — that we have seen defunding that might actually move forward.
We have a budget that starts July 1. So for our next fiscal year starts July 1. We're looking at what happens between now and July 1, what happens for the next fiscal year, and what happens for the next couple of years. We've planned for a small cut, and then a medium sized cut, and then a significant cut. It really depends on the way the scenario unfolds.
I keep getting asked, 'What's your crystal ball?' And I just don't know.
Planned Parenthood CEO on threat of funding cuts
How could defunding happen?
SC: There's things [Congress] can vote on that need 50 votes in the Senate, because of course everything's going to pass through the House. There's other things where they need 60 votes in the Senate and those things are much more challenging because they don't have 60 votes to pass something this significant for Planned Parenthood.
The reconciliation bill, if they would put defunding into that, they only need 51 votes for that. That would be initially the defunding of Planned Parenthood from Medicaid.
The appropriation bill has funding of Title X, which is our largest federally funded family planning program and has been around for over 40 years. 
It allows us to slide to $0 for the most vulnerable patients in our communities. They get birth control, life-saving cancer screening, they get testing and treatment done [free of charge].  In addition, the other thing that could impact us in the appropriation bill is we have teenage pregnancy prevention grants.
These grants, and the fact that people because of the ACA have access to affordable birth control and access also because it's in their community, in addition because they're getting great comprehensive sex education, this is why we're seeing the smallest amount of teenage pregnancy rates in years and years and years.
How would Trump's plan to dismantle the Affordable Care Act impact Planned Parenthood?
SC: One of the great things that happened with the Affordable Care Act was that 55 million women in the U.S. suddenly were able to access their birth control without co-pays. Now we're going to see women without the ability to get their birth control free without having to do a co-pay. It could impact every hospital, every insurance company, and every provider in our country, in addition to the millions of patients that now have access because of the Affordable Care Act.
Have donations and volunteers increased?
SC: Since the day after the election, we've had hundreds of thousands of people that have come in our doors and all over the country dropping off gifts, making donations, we've had a couple donations from people we didn't know that just walked in and gave us $5 checks and even $10,000 checks. We've seen a significant increase in fundraising but we have to remember we have a four-year haul ahead of us.
The outcry from all of our communities has been amazing. We've had lots of volunteers. We normally get 5 to 10 volunteers and in November alone we had 300 people come in wanting to volunteer for Planned Parenthood Columbia Willamette. They are coming out of the woodwork. People are standing up in a way they never have before, without a doubt. He has awoken a sleeping giant. You can see by the marches that happened around the country and here in Portland.
I'm a runner so I think of this as an ultramarathon, not a sprint. We have four long years that we have to sustain our funding that we have to keep our staff supported, that we have to take care of ourselves so we can fight every day for the next four years to protect our patients' rights.
[Private donations] cannot make up the gap for the loss of funding if we got defunded.
I can tell you that we are incredibly fortunate here in Oregon. Our state officials and our governor are incredibly supportive of Planned Parenthood. Most federal members of congress [from Oregon] have come to us and said, 'I'm here for you, I stand by you.' Earl Blumenauer was here just yesterday. Kurt Schrader was here talking to our staff and volunteers last week. Senator Wyden, Senator Merkley, Suzanne Bonamici — they have all given an outpouring of support that they stand with Planned Parenthood.
What are you most concerned about?
Taking care of our patients and having the amount of money to do that here. Our patients are so incredibly vulnerable and we do not want them to go without the services that we're currently providing. Our patient care is not political. We just take care of the patients in front of us. 
Source:: Google – Health
]]>